Hospice Is For The Family, Too!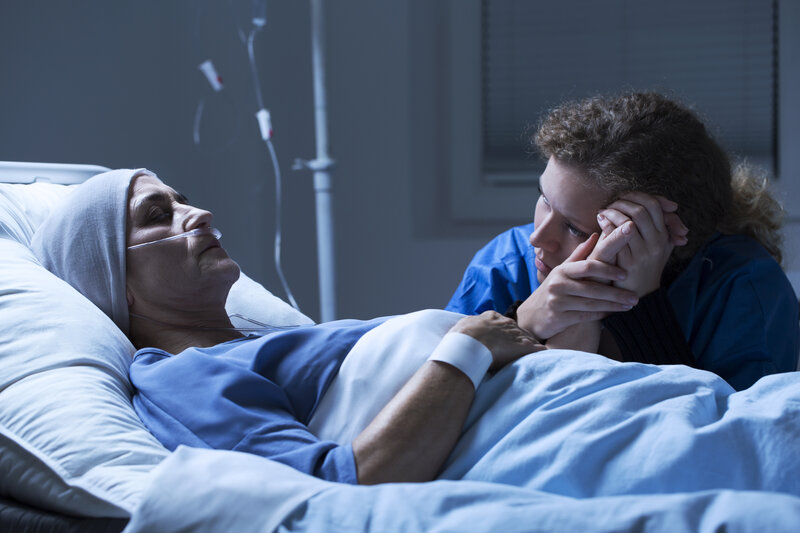 Those of us who work in hospice are passionate about what we do because we witness every day how our services improve the quality of life for both patients and families. That's right; hospice services are designed to support the entire family unit – not just the client. 
7 Ways Hospice Is For The Family And How They Benefit
If you are in the process of deciding whether you or a loved one would benefit from hospice or palliative care services, read 
Tips on Choosing a Hospice (or palliative) Care Provider
. 
Once you've signed up for hospice service (which is funded by Medicare, utterly free of charge, for patients of all ages), your family is immediately supported by a team of compassionate professionals dedicated to providing as much peace of mind and quality of life as possible.
Here are seven of the most important ways families benefit from hospice.
24/7 support and assistance
Hospice offers person-to-person support, 24-hours a day, seven days a week. The mantra we'd ask you to learn is, "Call hospice!" Is your loved one having a hard time at 2 a.m. on a Sunday night/morning? "Call hospice." Are you observing a new symptom or feel greater comfort care is needed? "Call hospice!" Did the client fall while trying to get from the bed to the commode, and you're struggling to help? "Call hospice."
Our hotlines are covered night and day by highly-qualified hospice nurses, and they are there to comfort, encourage, inform, and get you immediate assistance – depending on the situation. To know that level of support buoys you at all times provides invaluable peace of mind.
Spiritual support
Hospice is about far more than doctors and nurses. Each client is assigned a specific "hospice team," which provides:
Doctors

 

Nurses

 

Home aides

 

Social workers

 

Chaplains

 

Volunteers

 
Chaplains can be scheduled for visits to speak directly with the patient or family members about any spiritual questions or concerns that commonly arise at the end of life. OR, we can pray, meditate, or read/discuss religious or spiritual texts together. 
Regular assistance with bathing, hygiene & homecare
Once mobility becomes an issue, or clients become fully chair/bedbound, the hospice team can provide routine visits (as much as several times per week) to help with:
Bathing

 

Grooming

 

Linen changes

 

Other tasks that are difficult to manage

 
We are trained to do this type of work, and we understand how challenging it can be for spouses, family members, or those who live alone. However, alleviating these tasks from regular family caregivers helps conserve energy and is essential to helping all of our clients feel fresh and more like themselves. In addition, these services allow patients from all walks of life, including those who are singled or widowed, to honor their 
wishes to die at home 
– rather than in a hospice house or facility.
Advanced care planning
Some of our clients come to us with a complete set of "end of life care plans," but that is not the norm. Most are entirely unprepared or have very minimal requests, directives, or plans in place. Our team, including the nurses, social worker(s), and chaplain, can work with you to get your advanced care plans in order, so there is no confusion. Again, this provides considerable peace of mind for clients who know they need to do it but haven't yet.
Grief support (free, for all, and anytime)
Did you know there is 
more than one type of grief?
 Many people believe grief is an emotion that takes over after someone dies. In fact, there is something called "anticipatory grief," which is experienced by clients and family members alike. This is the grief experienced by someone who knows the end of their life is near and grieves the loss of the life behind them and/or the years ahead. Loved ones also experience anticipatory grief as they anticipate the death of the client.
Hospice services offer free grief support via three different formats: clinical, group, and peer-to-peer. These services are free (or by sliding scale donation) and are offered anytime – even years after a loved one has passed on. Read 
The Difference Between Clinical and Group Grief Support
 to learn more.
Extends quantity (and quality of life)
Plenty of research shows that 
life expectancies
, as well as the quality of life, increase for patients on hospice. Studies show those benefits extend to spouses and partners as well. Caregiving for a spouse or close family member is incredibly demanding. It can, quite literally, drain primary caregivers of their own lifeforce if they aren't careful. 
Our support, including respite care and other volunteer services (see next) can help you conserve that energy because we are here to relieve you of your stress and worry to the very best of your ability.
Incredible services by volunteers because hospice is for the family as well
Hospice agencies have an incredible team of volunteers who helps us in-house, but who also volunteer to provide direct care to patients and families as well as grief support. This includes things like:
Respite care (coming for a set amount of hours each week so spouse/family caregivers can get a break)

 

Grocery shopping

 

Errand running

 

Gardening or pet walking

 

Reading

 

Playing cards or games

 

Listening to music together

 
Let your hospice team social worker know your interests and needs, and we'll work to provide a volunteer who can help.
You don't have to go it alone. Hospice is for the family, too!
Contact Hospice of the Golden Isles 
to learn more about how we can support the family unit throughout your hospice journey. (912) 265-4735.