Home Hospice Care: What To Expect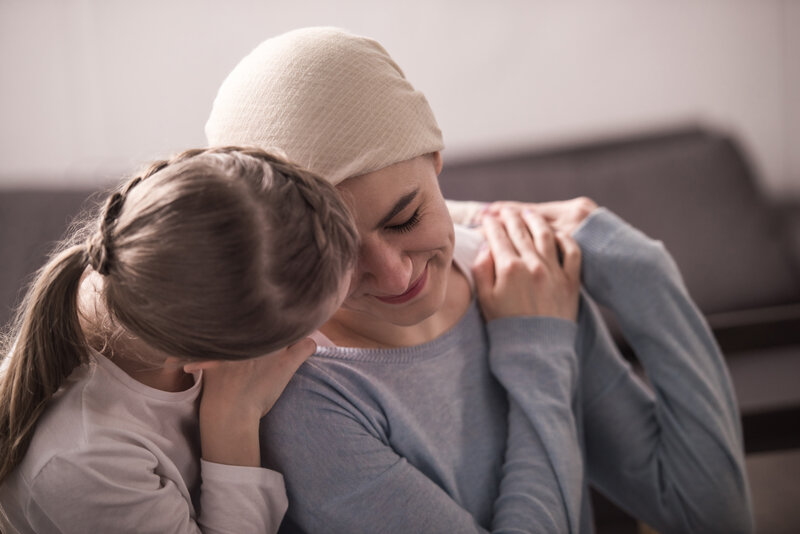 Bringing hospice care into the home improves the quality of life for patients and their families. Once you've started home hospice care, you have access to an incredible network of support that goes far beyond the realms of clinical and comfort care. 
If you're new to the idea of hospice, read our post 
What is Hospice Care
for a general overview of the services we provide.
Home Hospice Care Is Tailored To Your Preferences
Patients and families are the focal points of the hospice care plan. Everything our team of physicians, nurses, and staff does is in honor of your values, beliefs, and preferences. In that way, you guide the way. 
Our philosophy is that you are in control, not us.
 We are here to let you know about all that is available to you and then tailor those services as you see fit.
In general, home hospice care looks something like this:
A visit from your hospice social worker
Hospice teams are guided and directed by our hospice physicians. All members of our interdisciplinary team will visit where you live to learn more about you and your story. We identify who your primary family and caregiver(s) are and
discuss all of the available services and answer any questions you have. Beyond your regular visits from the hospice nurse and aides, you also have the option to receive services from:
Medical equipment provider (including mobility support, oxygen, etc.)

 

Pharmacy deliveries

 

Chaplain/spiritual care director

 

Grief therapists and groups

 

Volunteers who provide a myriad of services based on your needs

 

24-hour support from our Hospice Nurse or Hospice team of nurses
An evolving plan of care
Using input from the patient and family members, physician, nurse case manager and the rest of the interdisciplinary team will put together a "Plan of Care." This plan is different for each person. It is a living plan in the sense that it can be continuously amended, changed, or added to as needed to honor the patient's conditions and wishes.
You should always feel 100% comfortable sharing anything at all with your hospice care team. We're here to listen and adapt to your needs as much as we possibly can.
Continuing, relevant information and education
Fluid and transparent communication between patients and the hospice team is essential for your family to reap the full benefits of having hospice home care.
 Throughout your hospice journey, we'll provide information about any symptoms and management techniques for whatever is arising at this moment. We'll also educate you on what you can expect in the now, the near future, and the longer-term picture. 
We can provide information in writing so our patients and families can access them anytime. You are taking in so much information and making so many adjustments that everything can feel like a blur. We are here to answer all of your questions, and we're happy to answer some of them multiple times over.
Regular visits from your hospice nurse and home health aides
Each patient is assigned to a nurse who oversees the care plan. S/he visits the home regularly, at intervals determined by the patient's needs. She is the direct line of communication between the patient and the physician, who makes more periodic visits as needed.
You'll also have the help of a beautiful and compassionate team of home health aides who support the patient and family with regular hygiene care, including bathing, dressing, linen changes, some very light housekeeping tasks, oral care, etc. They are invaluable resources because they also listen to the patients and relay information about potential changes in comfort care or the care plan. 
Medical equipment and medication delivery
Your nurse and social worker will order any medical equipment necessary to 
make you more comfortable
 and to provide greater ease in your daily life. This includes things like adjustable beds, pillows, and pads to support position changes, bedside commodes, mobility support, oxygen (both stationary and portable), and anything else you need. We also ensure all of your medications and prescriptions are delivered right to your door.
Spiritual care support
The patient and family have access to hospice chaplains that come from a variety of backgrounds. The spiritual care team is there to answer questions, concerns, or ideas that are as timeless and boundaryless as the cosmos. While we are certainly dedicating to providing comfort and care to the physical body, we focus equally on treating the mind and spirit so the last months of life can be rich and meaningful.
Hospice patients and their families need a safe, unconditional, and judgment-free space to address significant concerns about their values, beliefs, fears, regrets, and dreams. They yearn to share their worries, questions, or ideas about what may or may not come after their death or the death of their loved one. The spiritual support team is there to listen and guide our patients and their families along their path, helping them to find personal answers.
Home hospice care offers grief support
Our society views grief as something that follows death. In truth, there are so many other types of grief. Those who are on hospice care grieve the life they'll no longer have or the experiences they'll miss. They may have unprocessed grief from their lives or they grieve for their family members who will be left behind. Our patients and families often experience painful grief around regrets of things done or left undone. 
Visit 
5 Signs You May Need Grief Support
.
Grief is an incredibly complex emotion. We can confidently say that the 
licensed grief counselors
 and trained volunteer grief supporters offer some of the best and most well-rounded grief support available anywhere. You can take advantage of grief support services now, or we are here for you when you are ready to address your grief down the road.
Volunteers for everything
Our incredible team of hospice volunteers offers almost every service under the sun. From grocery shopping, meal prep, and errand running to pet walking, gardening, companion care, and respite care (giving regular caregivers a weekly break), we can do it all.
Our volunteers can play cards, read books, magazines, or newspapers, can sing songs, or listen to music with you. We have volunteers that play instruments, or help patients compile scrapbooks or prepare for their funerals/celebrations of life.
We find that some patients and families have a hard time accepting volunteer services. Still, we highly recommend taking advantage of the volunteer service that would provide the most benefit to the patient or your household. The time that volunteer services open up for patients and families can make you feel more like
 You
.
When You're Ready To Know More, Call Us
Would you like to learn more about what to expect from home hospice care or compare hospice at home versus 
staying in our Hospice House
? Contact us here at 
Hospice of the Golden Isles
. 912.265.4735. It's our greatest wish that you and your family can experience an end-of-life experience in which you feel entirely supported, held, and nourished.