Support Our Mission
Our non-profit mission is to provide The Best Care When It Matters Most regardless of ability to pay. We believe that everyone deserves the same high quality of care and compassion. Our annual cost for unfunded and underfunded care is almost $800,000 or 10% of our operating budget. That's why your support is so important and very much appreciated.
Designated Gifts
There are many ways that you can designate your charitable donations. We can customize an opportunity to meet your specific goals. Please contact the HGI Development Office at 912.265.4735 or e-mail development@hospice.me  for more information.
Below are some giving opportunities for your consideration.
Estate Gifts
What are Estate Gifts or Planned Giving?
Planned Giving provides future support for Hospice of the Golden Isles while enabling you to meet your current financial and personal goals. Planned Giving allows you to leave a legacy of compassion for our community while also realizing financial benefits and tax savings for you and your family.
Planned gifts may include bequests through your will or living trust, retirement plan or life insurance policy designations, charitable trusts and charitable gift annuities.
As with any aspect of financial and estate planning, these gift ideas should be discussed with your own legal and financial advisors. Although we do not provide legal or tax advice, Hospice of the Golden Isles staff would be pleased to confer with you and your advisors, in confidence and without any obligation, to help determine which plans might be best suited to your circumstances and objectives. Our legal advisor is Hillary Stringfellow with Gilbert, Harrell, Sumerford& Martin, P.C.
For more information, please contact pattycrosby@hospice.me or janicebeauchamp@hospice.me or call 912-265-4735. Your inquiry is confidential and implies no obligation.
NOTE: To ensure compliance with IRS requirements, we disclose to you that this communication (including any attachments) is not intended or written to be used, and cannot be used, for the purpose of avoiding tax-related penalties.
Other Ways to Give
Donate a Car/Property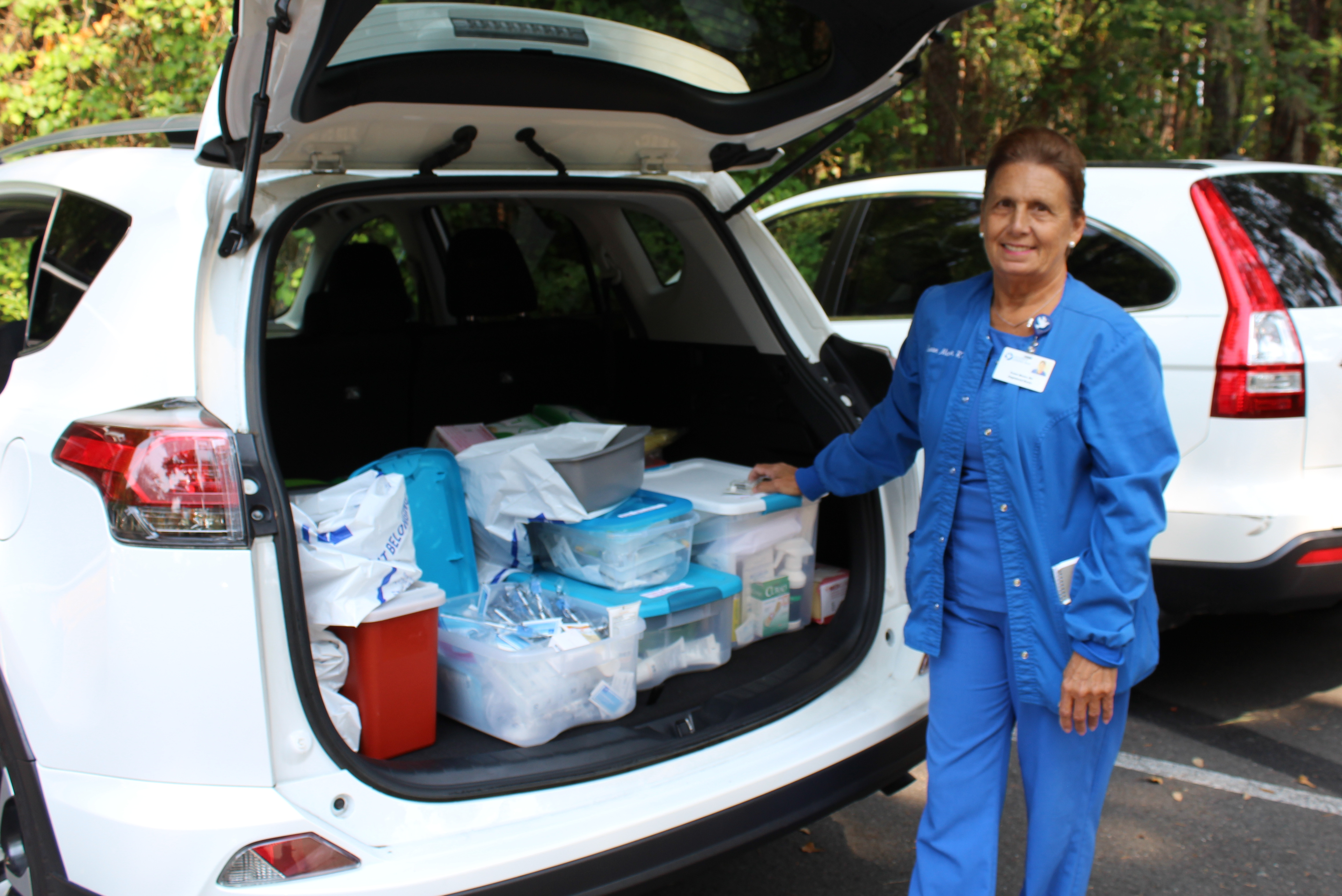 Since the majority ofour patients receive our care in their homes, donating a dependable car for our home hospice teamis always greatly appreciated. Hospice of the Golden Isles is also able to accept gifts of property. To facilitate the thoughtful gifts of our donors we have a Gift Acceptance Committee to review gifts. Contact pattycrosby@hospice.me.
Sponsor a Fundraiser
Hospice of the Golden Isles is fortunate to benefit from a variety of fundraisers which include The Auxiliary of Hospice of the Golden Isles' Wine Women &Shoes, St. Simons Food & Spirits Festival, Lights of Love, and the R.E. Thomas Memorial. For information about our many sponsorship opportunities contact pattycrosby@hospice.me.
Corporate Matching Gifts
Many employers have matching gift options through which your generosity to Hospice of the Golden Isles can be multiplied. If you or your spouse work for or are retired from a company with a matching gift program, please obtain the appropriate form from the company's personnel office and include it with your gift.