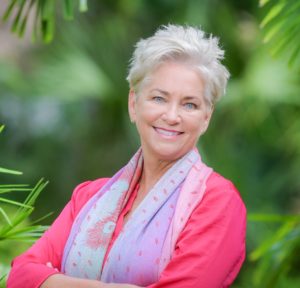 Susan de Cuba, MA, ACHE – Interim Chief Executive Officer
A resident of Florida's Treasure Coast, Susan de Cuba brings nearly 15 years of hospice and palliative experience and knowledge to Hospice of the Golden Isles (HGI).  In her tenure at Treasure Health/Treasure Coast Hospice, de Cuba's vision and passion were integral in her advancement in leadership positions such as Director of Community Relations, VP of Community Outreach, Executive VP, and ultimately five years as President and CEO of the hospice.
As President and CEO of Treasure Coast Hospice, de Cuba promoted the mission and vision of a non-profit hospice and palliative care program that served 800 patients daily, employed 300 staff members, and supported an additional 300 volunteers. She was instrumental in achieving bold strategic changes in the organization by rebranding the parent company to align with expanding healthcare services, developing an integrated workforce, strengthening community partnerships, and notably increasing philanthropic donations.
With a reputation as an innovative Hospice and Palliative Care strategist and thought leader, de Cuba will maintain the needed momentum to nurture the HGI team during this transition and to guide the board of directors in their search for a permanent President and CEO of Hospice of the Golden Isles.