Hospice Care At Home Can Be The Ultimate Comfort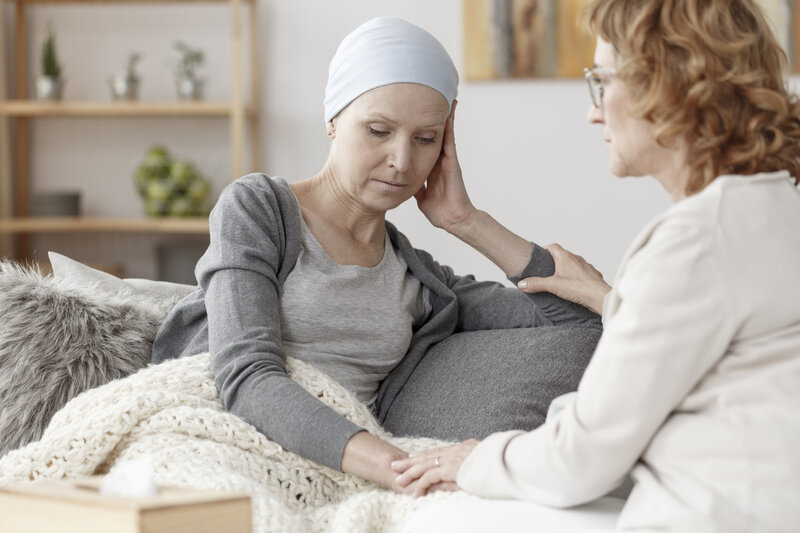 Hospice care is available to qualifying patients virtually anywhere, including certain hospitals, acute care centers, and nursing homes, assisted living facilities, designated hospice houses, and in the comfort of the patient's own home.
The Pros & Cons Of Hospice Care At Home
Perhaps one of the most amazing things about hospice care is that it can be brought right into the patient and family's home environment – whether that's a single-family home, apartment, condo, trailer, etc. This can be a remarkable comfort because patients get to remain at home, typically in their living room, bedroom, or whichever location makes the most sense.
That said, some patients can't imagine having hospice care at home, in which case they opt for one of the alternative options mentioned in our introduction. Either way, there are "pros and cons" of hospice care at home depending on your values, needs, feelings, fears/intentions, etc.
Rather than "pros and cons" which bring corporate-speak into a more sacred realm, we'll cover the concept of advantages/disadvantages in the framework of "
hospice care at home may be (or may not be) right for you if…"
How is hospice care at home different?
Other than the location,
 there is no difference in the quality of care between hospice care at home or hospice services in another facility or hospice house. 
You still have the benefit of every single hospice service, including:
Your designated hospice physician

 

A team of extraordinary nurses and other healthcare professionals

 

Durable medical equipment (customized bed, oxygen, walker, commode for bathroom or bedside, wheelchair, bedside table, etc.)

 

Health aides to support regular bathing and hygiene care

 

24/7 hospice help/support lines operated by experienced hospice R.N.s and healthcare professionals

 

Social worker/case manager

 

Spiritual care team

 

Volunteers that customize additional hospice services to the client/family needs

 

Educational and emotional support for your immediate family/team of caregiver

 
This is just the tip of the hospice care iceberg. Read, 
What is Hospice Care,
 for a detailed description of hospice care services and options at home and elsewhere. 
Home-based hospice care may be right for you if…
Here are some of the scenarios in which hospice care at home may be just right for you:
The thought of moving into a facility type care (or remaining in facility care) takes the wind out of your sails

 

You want to have unfettered access and connection with your family, neighbors, friends, and community

 

Hospitals and medical care facilities bring more stress than ease to your state of mind/heart

 

You have beloved pets and can't imagine life without them

 

You feel calmer, at ease, and have a greater quality of life when you are resting at home and the familiarity of your furnishings

 

You find relief in the security that you don't have to drive anywhere for appointments, refills, or checkups because it all happens at home.

 

You prefer complete control over who comes in and who comes out of your space. Currently, facility-based care options have strict 

pandemic sanctions in place

, which means hospice patients at home have more autonomy regarding family and friend visits than those who are being cared for in facilities or hospice houses.

 
Ideally, there is a room or space in your home that can feel connected when you want it to be and can also be a quiet space as needed.
That said, if you are someone who enjoys the hustle and bustle of family life and that's comforting to you, then put that bed wherever you want and we will happily bring our services to you and your family in the midst of meals, gatherings, sporting events or whatever you prefer.
Hospice care at home may n
ot
be right for you if…
For some, the idea of getting hospice care at home is 
not
 a comforting thought. This may be true for you if:
You like the security of facility- or hospice house based care where a staff of caregivers is on-hand 24/7 (

Click Here

 to see a virtual tour of our Hospice House)

 

Your home space isn't conducive to hospice care

 

You need a peaceful or quiet space to find comfort or rest, and your home is more chaotic than you feel comfortable with

 

There are family systems or scenarios in place at home that do not contribute to or support your well-being or your hospice care plan

 

You are okay having less control over who visits you and who doesn't, as those parameters may change in response to current and future pandemics or public health risks.

 
When you contact hospice care providers to 
find the right one for you
, they will go over your wishes, goals, family dynamics, lifestyle choices, access to caregivers, etc., and help you make the best decision for your hospice care plan.
There is no one "best place" to get hospice. 
The best place for anyone to receive hospice care is wherever s/he is most comfortable and feels s/he can enjoy the best quality of life.
Requirements to have hospice care at home
Again, the staff at prospective hospice services will help you determine whether or not you qualify for hospice at home if that is your choice. Beyond the typical qualifying criteria of a six-month prognosis (which can be extended repeatedly), most home hospice services have other qualifying factors to receive hospice service at home, rather than in a facility or hospice house. 
This can vary somewhat from provider to provider, but typically look something like:
There is a designated "family" member as a contact. We use the term "family" quite loosely because we know that for many clients, family extends to partners, best friends, step-children, an ex-spouse or partner, a dedicated neighbor, etc. That's just fine. 

 

You have some type of non-hospice care network in place when needed. If/when you are bedbound, we need to know there is some level of care network that can be activated for you as needed since hospice care does not accommodate 24/7 or "around the clock" care.

 

Your living space is safe enough for yourself, as well as hospice providers, to accommodate the full spectrum of hospice care services.

 
If any of those aren't in place for you, your hospice service will provide resources to help you find a place to receive hospice care outside of your current home.
We're Here To Answer Your Questions 
Are you interested in learning more about receiving hospice care at home or elsewhere? Please reach out to us here at 
Hospice of the Golden Isles
. Our exceptional team of hospice care providers provides peace of mind for clients and their families each and every day.