What Is Hospice Care?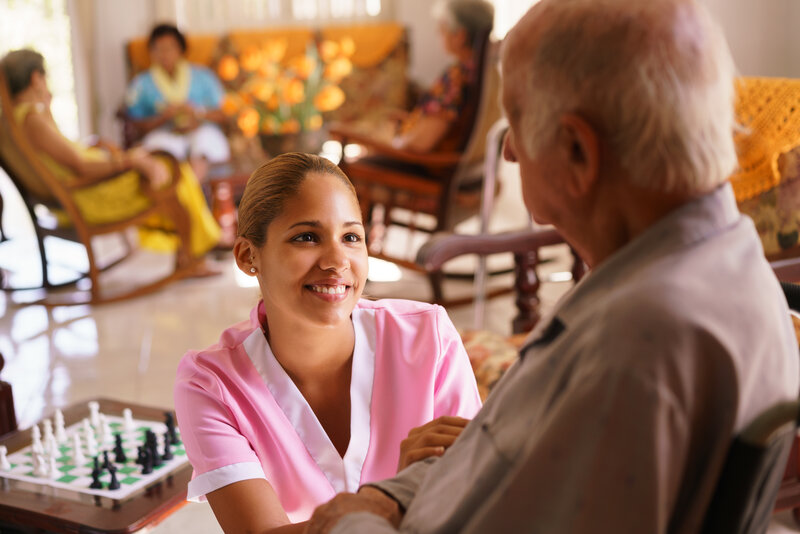 The value of hospice care is – quite simply – invaluable to patients and their families. And, because there is such a general misunderstanding of what hospice care is and how it's structured, patients and families often miss out on months – or even years – of support that they would have had access to otherwise.
Hospice Care In A Nutshell
Hospice care was originally started in London back in the 1960s as a way to make the end of life a more sacred and patient-led experience, rather than a medical model of rules and protocols. 
Hospice allows people to have more control over their comfort, care, and their environment when living with a terminal illness. It also offers patients and their families a wide support net at a time when it can be physically, emotionally, or mentally impossible to research and get the support you need on their own.
If you are currently considering hospice service, we recommend reading, 
Tips for Choosing a Hospice Care Provider
.
The three core tenets of hospice care
Perhaps first and most importantly, hospice care is available to all because it is a Medicare-funded program. 
Absolutely everyone has the right to hospice care;
Medicare-funding and the help of community volunteers have made that possible.
According to the 
Hospice Foundation of America
, there are three core tenets of care. It provides:
Medical care to help someone with a terminal illness live as well as possible for as long as possible, increasing quality of life.

 

An interdisciplinary team of professionals who address physical, psychosocial, and spiritual distress focused on both the dying person and their entire family.

 

Care that addresses symptom management, coordination of care, communication and decision making, clarification of goals of care, and quality of life.

 
To answer the question, we'll take a look at each of these tenets.
High-quality medical and comfort care
Many people mistakenly believe that signing up for hospice care means surrendering to death. We often hear, "We just aren't ready for hospice because we believe there is hope." There is no need to give up hope while on hospice service. In fact, if you are on the fence about continuing with treatment and going on hospice, you can go on hospice and benefit from a hospice care team. If you decide to pursue further treatment, you can go back off service to honor your wishes. Ultimately – it's all about the patient!
FYI:
 If you are not sure about hospice or "not yet," look for hospice services that 
also offer palliative care
, which provides comfort care in combination with treatments. 
Then you have more flexibility between programs. While palliative care options aren't fully covered by Medicare, they typically receive some level of coverage from private health insurance carriers.
Yes, it is true that you must have a "six-month prognosis" to qualify for hospice service. However, you don't have to die in six months to remain on hospice. As long as your hospice physician believes your diagnosis is terminal – meaning your condition has about a six-month prognosis – we can enlist patients for another six months, and another if necessary. This allows you to live as comfortably as possible with your condition or illness while benefiting from the many benefits of a hospice care team.
The reality is that many of our hospice patients improve for a while on hospice because they are so well taken care of and they are removed from the stress of the clinical treatment plan regimen. Plus, the patient has control over where s/he spends the end of his/her life – whether that be at home, in the hospital, or
 in a hospice house
.
Your medical hospice care team consists of:
Your physician. 

This is a hospice M.D. who will visit you occasionally and who heads up the care team, trusting a team of hospice R.N.s to provide the mainstay of your medical visits.

 

Hospice nurse(s). 

Hospice nurses are repeatedly referred to as "angels," and there is a reason for this. They are the eyes, ears, and medical decision-makers under the guidance of the hospice physician. If there is a situation that warrants further assessment or a change in medications, the nurses will refer to the physician.

 

CNAs and nursing assistants.

The extension of the hospice team of angels is our CNAs and home health aides, who visit homes as scheduled to support linen changes, bathing, oral/dental care, toileting and incontinence care, clothing changes, etc. They also serve as liaisons between the medical staff and the patient/family, educating the family about the current recommendations or helping them to learn how to better care for their loved one.

 

Durable medical equipment.

Hospice service also ensures the free delivery and pick up of any durable medical equipment required to keep patients comfortable, ranging from hospital-style beds and lifts to wheelchairs, walkers, oxygen tanks, bedside commodes, and so on.

 
The interdisciplinary team of professionals
While we are extremely proud of our medical care team, it is perhaps the interdisciplinary team of professionals and volunteers who make hospice service so special. Along with your home or facility visits from dedicated hospice physicians and the nursing team, patients and their immediate families also receive care as desired or requested from:
Social workers. 

These licensed professionals are the hospice case managers, educating and informing patients about the help available, assessing what might help, and activating the rest of the team.

 

Chaplains (spiritual care providers).

We have chaplains and spiritual care providers from a range of religions, faiths, and cultural backgrounds. They are there to serve the patient in multiple ways, from answering questions to providing spiritual guidance, practices, or honoring sacred rituals and ceremonies.

 

Grief counseling

. Grief counselors are available to

tend to the grief that arises

 or both the patient and the family members. Some hospice agencies also offer free or very low-cost grief support for members of the community.

 

Diet/nutrition support

. We can provide information and training around the diet that best serves the patient's diagnosis, symptoms, and any concurrent medical conditions.

 

Volunteers

. Hospice relies on the support of big-hearted volunteers who lend their expertise, talents, and time to patients and families. From massages and bedside singing to companionship, respite care for primary caregivers (giving primary caregivers some much-needed time off), light housekeeping, garden help, and more – our volunteers strive to meet the needs of our hospice families.

 
Comfort care and quality of life
Extended hospice care does everything in its power to provide comfort care and a higher quality of life for our patients and their loved ones. We do this
in your home
, our hospice house, in acute care or nursing home facilities, or wherever you happen to call home.
Call Us With Your Questions
Contact us here at Hospice of the Golden Isles
to learn more about, what hospice care is, and to discuss any other questions or concerns you may have. We are here to make life easier, better, and more livable for our patients and their families.