Grief Before Death: Understanding Anticipatory Grief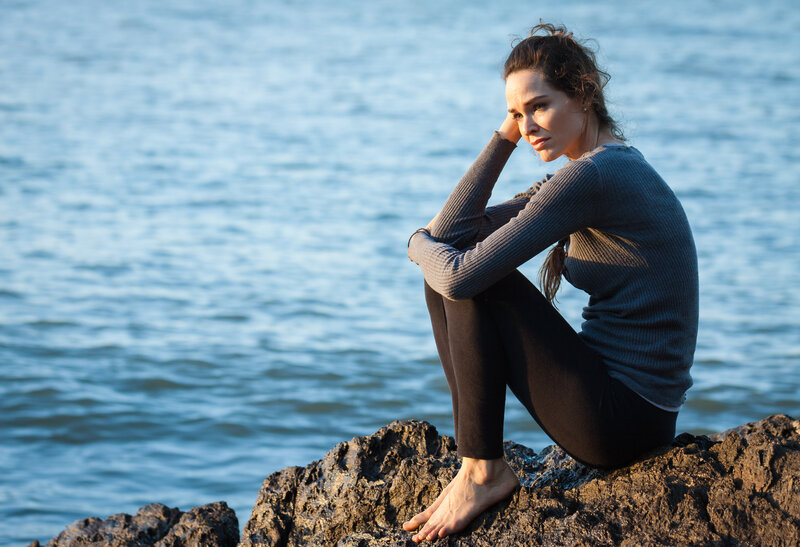 Are you experiencing anticipatory grief? Are you finding it harder and harder to get through your day to day activities, or having a hard time explaining why you're so drained, sad, or even angry when your loved one "hasn't even died yet?" You are not alone. What you are experiencing is called anticipatory grief.
It is very real and can be one of the most difficult griefs to experience because it is largely ignored or played down by mainstream society. 
What Is Anticipatory Grief?
Cancercare.org
states, "Grieving is not just something that happens after someone passes away. Preparing for a loved one's end of life or a major loss is what defines anticipatory grief." While it's true that anticipatory grief shares similar signs or symptoms of post-death related grief, there are also some different manifestations of feelings or behaviors.
We recommend visiting our post
5 Signs You May Need Grief Support
to learn more of how grief shows up, which can be anything from excessive fatigue or lack of focus to more dangerous emotional states like chronic anxiety or depression. Examples of symptoms specifically associated with anticipatory grief also include:
Replaying how a loved one will die over and over in your imagination

Heightened concern for how the patient is doing, which takes over your mental and emotional processes

Mourning consistent changes in the person's appearance or in their mental and physical abilities

Understandable rage, resentment, or "why me," feelings as the outcomes and realities of their illness take over your day-to-day life

Guilt about

the quality of care

you're able to offer your loved one
Anticipatory grief is slightly different than how we frame "traditional grief," meaning the grief we experience after an event. Anticipatory grief occurs before "the event" has happened.
You're Most Likely To Experience Anticipatory Grief If…
People who are most likely to experience anticipatory grief are:
Caregivers
Caregivers, family or professional, form close ties with the ones they care for. If you are a family caregiver, the level of connection is exponential. The more time you spend with someone who is dying, the more sad you feel about the fact they're going to die. The more time you spend with someone who has a progressive or debilitating disease, the more you will grieve their loss of physical and mental abilities.
Spouses or family members of adults with dementia
If your loved one has Alzheimer's, Parkinson's, or other progressive medical conditions that lead to dementia, you are likely to experience some aspect of anticipatory grief. It is devastating if you are a spouse or child of a parent with Alzheimer's who no longer recognizes you. It doesn't matter if your wife/husband or mother/father looks and behaves similarly; lack of recognition means the loss of a relationship even though the body is still there.
Anticipatory grief is even more intense if your loved one behaves in ways that aren't typical of who s/he was in the past. For example, patients with Alzheimer's often experience rage or levels of violence they never demonstrated in the past, which can be traumatizing for loved ones and leave you with no ability to say goodbye or reconcile who is left with the person you loved.
Anyone facing a life-threatening or progressive diagnosis or prognosis
If you find yourself facing a life-threatening or progressive diagnosis or prognosis, you are almost guaranteed to experience grief. You are facing the inevitable, but now it is in your lap. And, if your prognosis requires life altering treatments or a clearly outlined progression of life-altering debilitations, you deserve the ability to process
the range of grief-related emotions
that arise along the way, one of which is anticipatory grief.
Anyone with a loved-one facing a life-threatening or progressive diagnosis or prognosis
The same is true for anyone with a spouse or close loved one facing the same type of life-threatening prognosis or progressive disease. You are now
looking at your mortality
, as well as the potential for more suffering, mystery, a life spent more closely aligned with medicine than you ever wanted, and this all adds up to grieving your life before the diagnosis.
Someone facing a significant life transition may experience anticipatory grief
We often associate grief with death, and this is because death is the most "recognized" and accepted event to trigger grief. Our culture is relatively comfortable with the grief that immediately follows the death of a loved one (although they may only be forgiving of your grief for a week or two). However, we aren't as good about honoring the deep grief that occurs as the result of moving out of a home we love, retiring from a job that gave us a sense of meaning and identity, a divorce that means the end of a marriage, a nuclear family, and the death of a dream. 
If you are facing or planning to make a major life transition, you may find yourself experiencing anticipatory grief – grieving the life you knew as you look ahead into the mystery of the future.
Healthy Ways To Process Anticipatory Grief
If you're experiencing anticipatory grief, take good care of yourself and find a way to get the support you deserve. Here are some of the healthy ways to process your emotions:
Seek grief support.

Yes, you can opt to go to a professional therapist to support you in your grief. And, if you are a primary caregiver, we highly recommend that option. However, support can be as simple as signing up for free grief support with your local hospice agency. Many

hospice agencies offer free grief support

to the general public, completely free of charge, whether or not you were ever one of their clients or patients.

Express your feelings.

The best way to express your feelings is to be present with your current emotions in the present moment in ways that work for you. This may include writing, journaling, screaming or crying in the car or a closet, or taking walks out in nature to rejuvenate. Be honest with friends and family when you're asked, "How are you?" Be honest about how you're doing, and you may find greater, multi-tiered, and deeper wells of support.

Redefine your reality

. This may sound simple, but it's not often done by people who are grieving about hopes and the way that you view day-to-day life so you can better accept the reality, rather than trying to reconcile the gap between "what could have been" and "what is." Your grief support group is a great place to make this switch, learning to accept what is and creating small, timely goals on how to have the best quality of life (and relationship) right now.

Ask for the help you need.

If you are a caregiver, there is a good chance you are already fatigued and worn down by your role. This makes you even more vulnerable for feeling and experiencing the emotions and symptoms associated with anticipatory grief more intensely. Getting the support you need in your caregiving life (respite care, family/friend volunteers, meals delivered, help with errands or house chores, etc.) helps to keep you recharged enough to process anticipatory grief in more balanced ways.
Are you aware anticipatory grief is taking over your emotional perspective? Would you benefit from support from an anticipatory grief community to help you process your experience?
Contact Hospice of the Golden Isles,
and we'll put you in touch with grief specialists, volunteers, and peer-based support groups to walk right alongside you.